Hi,
Not sure what to do?
It's okay…
Really. I know we have just met and you may be sceptical.
At the same time…I really do want to help you live a happier, healthier and longer life. I want you to get back to a place of happiness and feel in control of LIFE again too.
May I make a small suggestion?
You are protected by a 60 Day Money Back Guarantee. Which means…You get improvements…or you get your money back! So you have 60 days to try it out at MY RISK. You have NOTHING to lose.
So…
My suggestion is to just give it a try and if it doesn't work out then you simply request your money back. It's that simple.
Fair enough?
Claim Your $4.95 Two Week Trial Now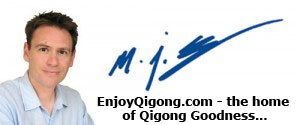 Marcus James Santer
P.S. If you want to see the complete content of the 22 week Qigong Secrets Course, or you'd rather make one payment and get full access to ALL the material right away, please visit this page.