Hi , Welcome to week 12 of the home study course.
This weeks pattern: Look Back To Carry the Moon is a 6 on the TOM scale. It is excellent for promoting youthfulness, enhancing the nervous system, giving the spine a gentle 'workout'. But, despite all of these wonderful benefits, the number one benefit that elevates this pattern into super star status is that it is brilliant at cleansing.
This is the pattern that I practice the most out of all the Qigong patterns I know?
Why?
Because I like to cleanse blockages from my meridians and this is perhaps the best pattern for the job. I'm excited to be teaching this pattern to you this week and I hope it will become one of your favourites too.
No theory this week, so the lesson is a little shorter than usual.
Let's get started….
In order to complete this weeks lesson, just follow these 4 steps:
Step 1:
Watch the Video
Step 2:
Download and read the written material for week 12 and complete any homework!
Step 3:
Practice Carrying the Moon – form only until you are so confident you know what you are doing, you can do it easily with your eyes closed. Only then practice it with the breathing. Remember the two golden words – relaxed and gentle.
Step 4
Complete the progress tracker for week 11.
Until next week enjoy your practice.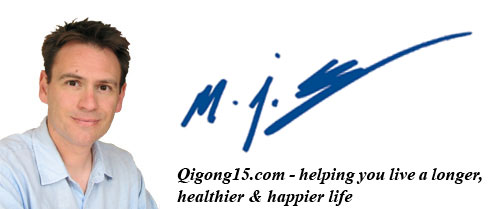 Marcus James Santer
---
Qigong Secrets Video 12: 23mins 01 s
[flowplayer src=https://drmwdz94mo1l.cloudfront.net/hsc-videos/qigong-week-12qg-4.m4v width=480 height=360]
If the video keeps stopping and starting, press the pause button and wait for the blue time line (just to the right of the play button) to get a good head start. Then click the play button again to enjoy s-m-o-o-t-h viewing.
---
To download the week 12 written material just place your cursor on the image above and right click on it. Select 'Save As' and download to your computer. You will need the Adobe Acrobat Reader (or equivalent) to view this file. If you do not already have the reader installed, you may download it at no cost from Adobe. Just click here to get it.
---
Week 12 Mp4 Video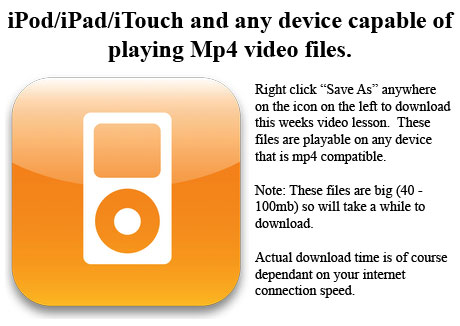 DISCLAIMER
This course is designed to provide information about the subject matter covered. Every effort has been made to make this course as complete and accurate as possible. However, there may be mistakes both typographical and in content. Therefore, this course should be used only as a general guide and not as the ultimate source on Shaolin Qigong. Websites and e-mails listed in this course were correct at the time of printing. The purpose of this home study course is to educate and entertain. The author and the publisher shall have neither liability nor responsibility to any person or entity with respect to any loss or damage caused or alleged to be caused directly or indirectly by the information contained in this home study course. This course, and any associated website, is provided for information only. It should not be treated as a substitute for medical, legal or professional advice. All information is provided in good faith and is researched to the best of my knowledge.If you do not wish to be bound by the above, you may contact me for a full refund.