The Secret Revealed…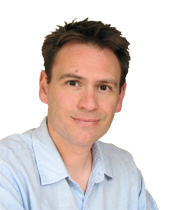 My name is Marcus Santer, I am the author of Shaolin Chi Kung: 18 exercises to help you live a longer, healthier and happier life, founder and Chief Instructor at Qigong15, I was the Chief Instructor (for the UK) of an international Qigong and Shaolin Kung Fu institute for 5 years, and have been practicing qigong for over a decade.
Shaolin Qigong (the type of Qigong I teach and practice) is the worlds best kept stay young, stay healthy, stay happy, energy secret in the world today.
Up until recently it has been a closely guarded, jealously kept secret of an elite few and that's got to change. In a nutshell, qigong is the art of deliberately managing your 'vital' energy to help you live a happier, healthier and longer life. Vital energy (Qi) is the life force that keeps you and me alive.
Shaolin Qigong practitioners are literally adding years to their lives and life to their years through the simple, direct and efficient art of qigong.
Shaolin Qigong is NOT:
Some new Exercise gizmo

– that you'll buy with great optimism only for it to end up gathering dust after a week or two and leaving you out of pocket (it's okay, I've done it too!).

A fad diet

– whilst it's common sense to eat a well balanced diet with Shaolin Qigong there's no need to become an angel – you can have your cake and eat it!

It doesn't involve going to the gym

– and paying expensive membership fees months in advance. You know why they make you pay months in advance? Because they know that you are statistically very likely not to be there for long – (In the article Time Management Facts and Figures by Dr. Donald E.Wetmore, it says that 90% of those who join health and fitness clubs will stop going within the first 90 days).

Expensive supplements or pills

– and let's face it most people who take dietary supplements don't need them and they just end up as expensive urine.

You don't have to join a group

– or travel somewhere special to do it. I mean after a long day at work, who really wants to travel to the gym – work out – and then go home and make tea? I mean after you've done all that it's time to go to bed! Shaolin Qigong takes just 15 minutes once or twice a day. Imagine what you can do with all that free time?

It's not paying someone to listen to your problems

– hey, I used to be a counsellor, so I'm not saying talking to a neutral 3rd party isn't helpful!

It's not a religion

– you don't need to be Buddhist, dress up in fancy clothes or accept a load of new theological beliefs.

It's not Yoga

– it's far less strenuous than that.

It's not Tai Chi

– it's far easier to learn than Tai Chi.

It's not acupuncture

– I've had acupuncture and believe you and me, whatever they may say, when they start 'twiddling' those needles, you know they're there!

It's not some new gimmicky exercise

– it's actually been around for about 5000 years give or take a few. Though the method I'm specifically talking about has only being around for 1500 years.
So What is Qigong?:
Most Qigong is a composite of gentle external movements, co-ordinated with the breathing performed in a meditative state of mind. Each Shaolin Qigong practice session takes around 10-15 minutes, and you can practice once, or twice a day.
Shaolin Qigong is much easier to learn than Tai Chi, is far less strenuous than Yoga and in my opinion, gives better happiness, health and longevity results than both.
Qigong has been proven to:
Stabilise blood pressure
Decrease stroke and mortality rates
Improve cancer and drug treatment
Improve the symptoms of senility
Improves memory, insomnia, vertigo, headaches and cholesterol
Relieves stress and increases relaxation almost like a mild tranquiliser
But, and it's a BIG BUT…
Only when you practice qigong and not qigong form. You see not all qigong is created equal. Perhaps more than 90% of what is taught as Qigong today is more accurately just qigong form. Qigong form will give you the benefits of gentle stretching and improved blood flow, but it is not powerful enough to allow you to overcome illness, increase energy levels, improve mental clarity and enjoy your life more.
That's why I've created the 22 Week Qigong Secrets Home Study Course. You see ideally, you'd learn qigong directly from me or another suitably qualified qigong instructor – but the truth is: it's hard to find good Qigong instruction and too few people are prepared to travel 7000 miles, like I did, to find a great teacher.
To date I have invested well over £18 437 and 10 years of my life in seriously practicing and educating myself in Shaolin Qigong – so you don't have to! I don't tell you this to impress you. I tell you this so you'll trust me that when it comes to getting rid of depression, improving health, increasing energy and feeling fully alive – using Shaolin Qigong – I know what I'm talking about.
If you can give me 15 minutes a day, I can give you a happier, healthier and longer life.
I consider the Qigong Secrets Home Study Course to be the most clear, 'fluff' free, well structured, systematic and comprehensive program for learning qigong online today.
It's the next best thing to learning directly from me. Each week [via the Internet] you will receive clear video tuition and written instructions that build systematically on the week before. This course has been structured in such a way that it is easy to follow and does not require any 'quantum leaps' in your understanding.
It is suitable for the complete beginner who is brand new to Qigong and for those who've been practicing Qigong for a few years, but who want to deepen their understanding.
Over 22 Weeks you will receive via the Internet:
214 pages of written instructions
Over 8 hours of video tuition
5 powerful bonuses
NEW FOR 2011! Each weeks video tuition is now available to download to your iPod, iPad or any mp4 enabled device – allowing you to take the lesson with you, where ever you go.
All this for less than $1 a day…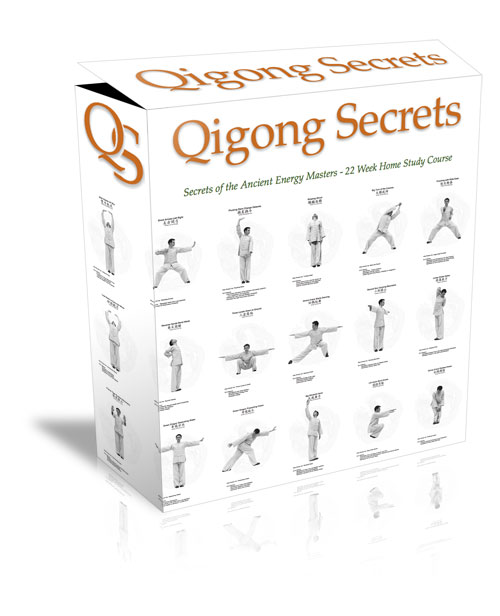 You will discover how to:
Naturally feel more energised, fresh and alert

– without drinking vast quantities of coffee or caffeine laden fizzy drinks (and avoid that horrible 'slump' when the effects wear off).

Improve, maintain and develop your health

– without having to sweat in the gym three or four times a week. You'll avoid those expensive monthly gym fees, Ouch! And let's be honest, how often do you fancy travelling to the gym after a hard days work? There is a better way.

Feel more confident

– without reading a mountain of self-improvement books? Just imagine the wonderful changes you can make when you stop holding yourself back.

Get more done each day towards building the life of your dreams

– without sacrificing time with friends, family and loved ones?
You will learn:
19+ of the best Qigong exercises

that can help you live a happier, healthier and longer life in just 10-15 minutes a day.

Of the ONLY illness there is

and how practicing the Shaolin Qigong exercises I share with you help you to overcome it and protect you from experiencing it ever again.

The 4 stages of Mastery

(Week 4), The 3 Requirements for success in any endeavour (Week 16), The Antidote to Worry (Week 20)…
…And far too many tips, skills and techniques to mention here, without putting you into a coma! I have developed and ordered the 22 weeks worth of material so that you build your understanding of Shaolin Qigong in simple, structured steps. All the material is delivered digitally to your computer for you to watch and read in the privacy of your home. And now you can even download the videos directly to your iPod, iPad, or any Mp4 enabled machine – and take the lessons with you where ever you go.
Okay, you've seen some pretty bold claims and statements in this letter and if I were you I'd be wondering…
Is This A Bunch Of Hype?
And you're absolutely right to ask this question. Look, if I hadn't experienced the benefits of Shaolin Qigong in my own life and witnessed with my own eyes 100's of people worldwide make incredible break throughs in their happiness, health and energy levels, there's no way I'd believe it was true. In other words, I know how you feel.
Shaolin Qigong doesn't fit into the 'too good to be true' category. It fits into the 'stuff you don't know about yet'. And if you're honest, isn't the most powerful, the most useful stuff – the stuff you don't even know about – yet?
I want to offer you the opportunity to test out the first 2 weeks of my 22 week Qigong Secrets Home Study Course for just $4.95.
[And to sweeten the deal even further for you I'm going to offer the following bonus but only when you place your order today:] –
I recently recorded a DVD called The 7 Secrets Of High Level Qigong – order your 2 week test drive of my Qigong Secrets Home Study Course today and I'll gift you the mp3 recording [I've put it in the Week 1 Members Area ready for you to download].
Armed with these 7 secrets, you'll have knowledge that very few practitioners of Qigong will ever have, including: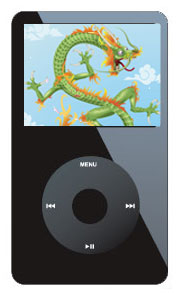 What is Qigong – a clear explanation of Qi, without which Qigong makes no sense what so ever. What does Traditional Chinese Medicine (TCM) have to do with Qigong?
How Does Qigong Work – What exactly does it do, what actually happens when you practice Qigong and an introduction to basic TCM principals.
There is Only 1 Illness – Discover how Qigong overcomes it and prevents it.
How to Take Back Your Healing Power – Why all it takes is just 15 minutes a day, why there is no expensive equipment, supplements or gym fees to pay – ever.
The 3 Cores Skills of High Level Qigong – Discover the difference between qigong form and Qigong, learn why qigong form is so prevalent to day and learn of the skills necessary to practice high level qigong.
The P.E.R.F.E.C.T. Approach To Qigong – The 7 quick, easy and simple steps to Qigong practice.
Don't Believe The Hype! – I'll tell you who Qigong is not for and share with you the 3 major flaws of Qigong that nobody talks about. Knowing these can save you months of wasted effort.
…and many, many more well guarded secrets for getting the most from Qigong.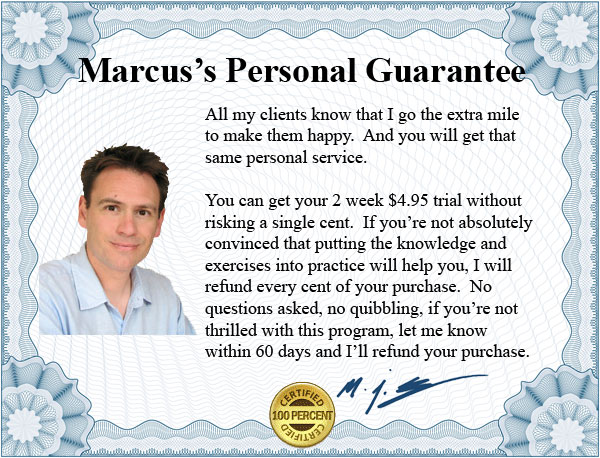 Claim Your $4.95 Two Week Trial Now
Each week you will receive e-mail notification that that weeks material is ready for your viewing. You'll also gain access to our weekly Qigong Secrets newsletter packed with more fluff free Qigong tips and news than you can shake a stick at.
And of course you can unsubscribe whenever you wish by canceling your subscription.
I want to be super clear and transparent that this is a continuity program with automatic billing, so that nobody gets caught out or upset. I hope I have achieved this. I don't want anybody paying a single cent that they don't want to.
There is a science behind Shaolin Qigong. Scientific laws that govern whether you are – healthy or ill, energised or tired, articulate or confused – and they are just as exact as those that govern our universe. Learn to use them and you will be healthy, energised, articulate and better at everything you choose to focus on, just as certainly as the force of gravity holds you to the earth.
I look forward to sharing the Secrets of Shaolin Qigong with you and whether you choose to learn Qigong from me or from another suitably qualified Qigong instructor I wish you every success with your practice and taking back the power for your happiness, your health and your well being.
Kindest regards


Marcus James Santer
P.S. Most people will never know that they can learn how to be healthy, happy and full of vitality and that it is no more difficult than learning how to brush your teeth. Don't miss out on this opportunity, order your 2 week test drive now and start discovering how the Secrets of one of the most powerful health defence arts can improve the quality of your life.
P.P.S Only click here if you aren't sure whether to order?
Copyright © 2010 EnjoyQigong. All rights reserved under law
Affiliate Program | Disclaimer | Privacy Policy |
Contact Us